Our office
Founded by Jérôme BOURSICAN, Cabinet BOURSICAN favors dialogue and amiable solutions, while defending the interests of its clients in litigation whenever necessary, with more than 30 years of experience in litigation.
In addition, and this also sets the firm apart, both partners are specialized in criminal law, and are therefore equally qualified in this matter, providing defense in family criminal law and general criminal law.
Finally, the firm also has expertise in civil and commercial litigation and real estate law.
The values of Cabinet BOURSICAN are born from the professional experience of its team, which places the client at the heart of its concerns:
Responsiveness
Professionalism
Availability
Teamwork
The team's resulting skills are the strength of this firm.
Our team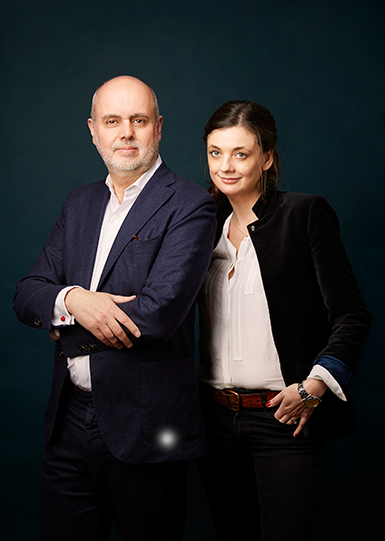 Jérôme Boursican
Claire Masetty
Partners
A rigorous and reactive team, centered around its clients
Cabinet BOURSICAN is a young, dynamic, rigorous and dedicated team, welded around its founder, Jérôme BOURSICAN, and his partner, Claire MASETTY – who joined the firm in 2008 – which has developed a strong practice in emergency procedures and strategy in the conduct of actions.
Our skills
Cabinet BOURSICAN specializes mainly in the following areas of family law thanks to its extensive experience and technical skill in litigation and amiable settlement negotiations:
Separations,
Divorces,
Separation of unmarried couples (termination of civil and common-law unions such as PACS),
Matrimonial regimes,
Children arrangements and parenting,
Determination and varying maintenance payments,
Property law,
Private children matters,
Adoptions,
Domestic and international inheritance and estate litigation,
Guardianship (of adults and minors)
Cabinet BOURSICAN also draws on its specialist knowledge to help its clients navigate the complexities of international family law issues whether contentious (cross-border divorces and separations) or non-contentious (including advice to future spouses whose situation has a foreign element).
The firm also defends clients in family and general criminal law, in collaboration with Sonia KEMEL, in all matters related to general criminal law.
Finally, the firm also has unparalleled expertise in civil and commercial litigation, with particular skills in employment law, copyright law, personal injury law and real estate law, under the guidance of Elsa COHEN-TANUGI and Séverine KRIEF.